Brazing Class
Class # HVACCEC-300020
Sponsored by Lucas Milhaupt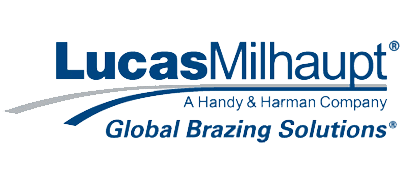 Three classes offered:
SWH Lexington, KY, Tuesday, Nov. 29, 2016 5:00 to 9:00 pm, phone 859-254-8273
SWH Jeffersontown, KY, Wednesday, Nov. 30, 2016 5:00 to 9:00 pm, phone 502-261-9287
SWH Cincinnati, OH, Thursday, Dec. 1, 2016 5:00 to 9:00 pm, phone 513-641-4422
Course outline:
Six fundamentals of brazing
Base metals
Choosing the appropriate filler, metal, and flux
Torch safety
Torch brazing demonstration and training
Attendees will have the opportunity to practice proper brazing procedures
Open to all. For journeyman credit hours you must present HVAC license and photo ID.
Cost for each class $25.00, includes dinner
4 Journeyman hours
Dinner menu: to be determined
Sign up today:
Call 502-589-9287
Email: todd@swhsupply.com
Disclaimer: approval refers to the recognition of educational activities only and does not imply approval or endorsement of any product of the company displayed in the program or advertisements.